Are you familiar with new technologies in indoor and outdoor lighting?
Have you done a cost comparison for retrofitting?

Let's discuss the options in getting better illumination, plus cost savings.
Indoor Illumination is a key component to any efficient production line. Sprint Electrical helps you decide the best solution, for efficiency, and in helping to reduce electrical consumption, without compromise.
Our lighting specialists will assist you in determining the best applications to suit your needs.  The Sprint Electrical team partners with the most experienced lighting fixture distributors in the Chicago area.  Together, we help the people responsible for their facility lighting, to choose the lighting fixtures and equipment, for the unique needs of each location.
Some of our lighting system solutions include: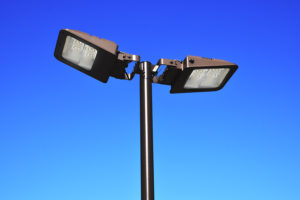 LED Lighting
Fluorescent Lighting
Track Lighting
Aesthetic Office Lighting
Various Types, and Styles, of Outdoor Lighting
Parking Lot Lights and Security Lighting
All types of outdoor, security lighting and illumination, requires proper planning.  The Sprint Electrical lighting team provides proper choices in choosing fixtures, hardware and placement.  Power source and wiring runs are always at the top of our conversation, when helping install new equipment, or retrofitting.
Reliable and affordable – let us show you our full spectrum of lighting solutions.
(All major industrial brands available).
When you need answers about new installations, or lighting retrofits, which can increase lighting quality, and decrease your lighting costs, call Sprint Electrical to learn more:
Sprint is a ComEd trade ally